The little bits of wood that were fed into that soda firing helped to push the temperature up but I stull had to do a follow-up firing. It didn't matter, though, the bug had bitten and I wanted more. The kiln conversion quickly moved from a gas reduction to soda within months of its maiden firing.
The first Julia lasted four years as a working atmospheric kiln. Her bricks were designed for electric firing and started to break down under the onslaught of soda spray. The metal casing was also rusting and breaking down. it was time for her to retire.
My plan for the new Julia was to build from scratch. but my mentor Bunty O'Connor of Ajoupa Pottery entreated me to take one of her Stoke on Trent kilns that were just lying dormant on the edge of her forest. I took up the challenge and in January of 2021. Fast forward to April and she had her test firing.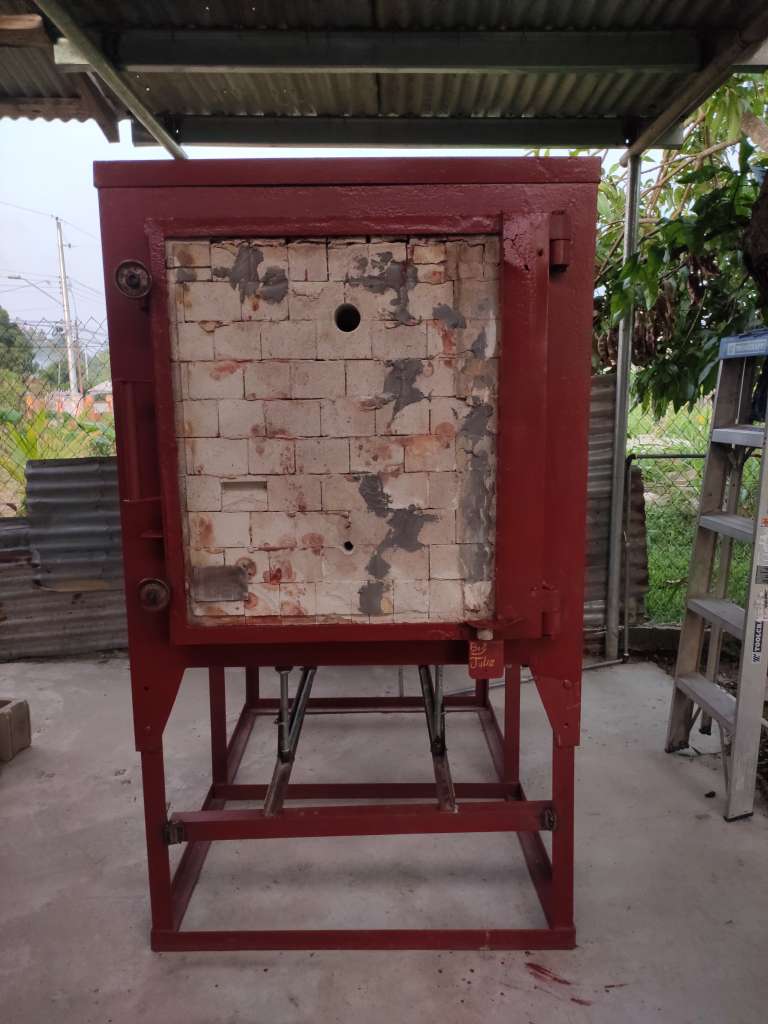 In November I re-did the Chimney to make the firing more efficient. Eventually I would like the experience of building a kiln but for now, Big Julia is firing and making my soda dreams come true.